Alpine Set Rated 2023 "Best Overall" Camping Cookware
"For our best overall category…. A set needs to be practical, durable, and capable—something that can endure whitewater and backpacking expeditions, but also useful for car camping. It needs to be able to cook over gas or wood, capable of boiling water…, take on a hearty breakfast…, sear fresh trout fillet, and top it off with a backcountry… cobbler."
Expedition Set Rated 2023 "Best Backpacking Dutch Oven"

…An anodized aluminum that is lightweight, practically nonstick, requires little-to-no maintenance, and is fire safe.

– Matthew Medendorp
Field & Stream
September & November 2023
A piece of modern ingenuity.
"I've used Fry-Bake pans to fry trout, bake cinnamon rolls and even make pizza while in the backcountry. And weighing in at under 12 ounces, this little pan is well-worth the price."
– Casey Fielder, Slick and Twisted Trails November 2020
Easily one of my favorite pieces of backpacking gear.
"Cook anything in this awesome fry pan and enjoy gourmet meals in the backcountry!" 
– Backcountry Exposure, Fry-Bake Review. November 2016
"I've worn out a handful of non-stick pans and struggled to find an effective system for backcountry baking over the past twenty years."
– Brian Day, Kitchi-Gami Gear Review, November 2018
This pan is an absolute joy to carry around and to cook with—a combination I haven't found in any other piece of cookware.
"So why aren't any big-name outdoor brands making versatile and indestructible pans like the Fry-Bake? Beats me; Fry-Bake has the market cornered in my book."
– Outside Bozeman, Jack Taylor, Fall 2023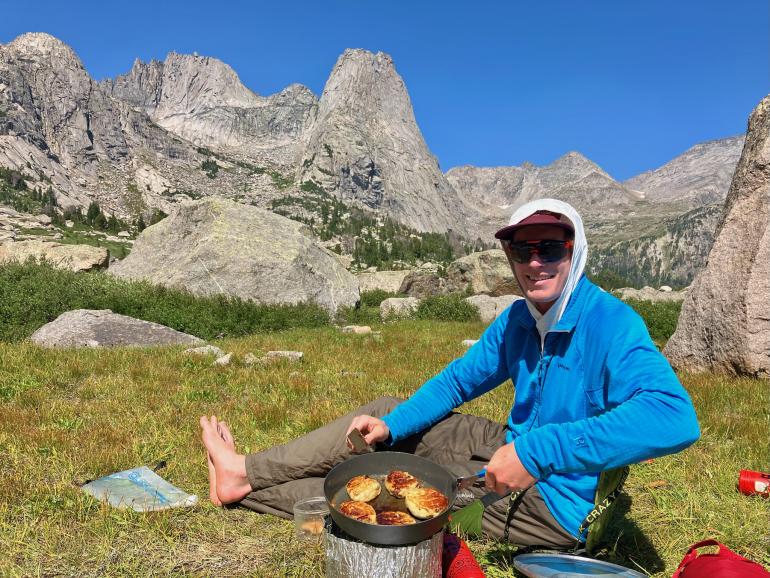 A truly lightweight frying pan that's perfect for cooking and baking in the backcountry.
"They say man only needs two tools in life: WD-40 to make things go, and duct tape to make things stop. To that short list, we'd like to add the Banks Fry-Bake Pan… Next to a map and maybe a compass, it's the most important tool we carry with us." 
– NCOAE website. July 2014
It's the best piece of backcountry cookware available.
"The tough pan bakes pizzas and fries bacon. What else does a human need?" 
– Gear Institute, Pack Like a Pro, Craig Rowe. March 2015
True backcountry foodies deserve a pan built for serious cheffing.
"You don't have to baby this pan."
– Backpacker, Gear: Field Notes, October 2013
Simply the best piece of backpacking/camping kitchen equipment we own.
"Durable, yet light enough to take on the longest expeditions."
"The fry bake sautees, boils, and most impressive of all… it bakes!!! With practice you can almost bake like you were home."
"You shouldn't have to live on protein bars and dehydrated food during a climbing trip."
– Off Belay Rock Climbing blog, Food, Glorious Food, April 2018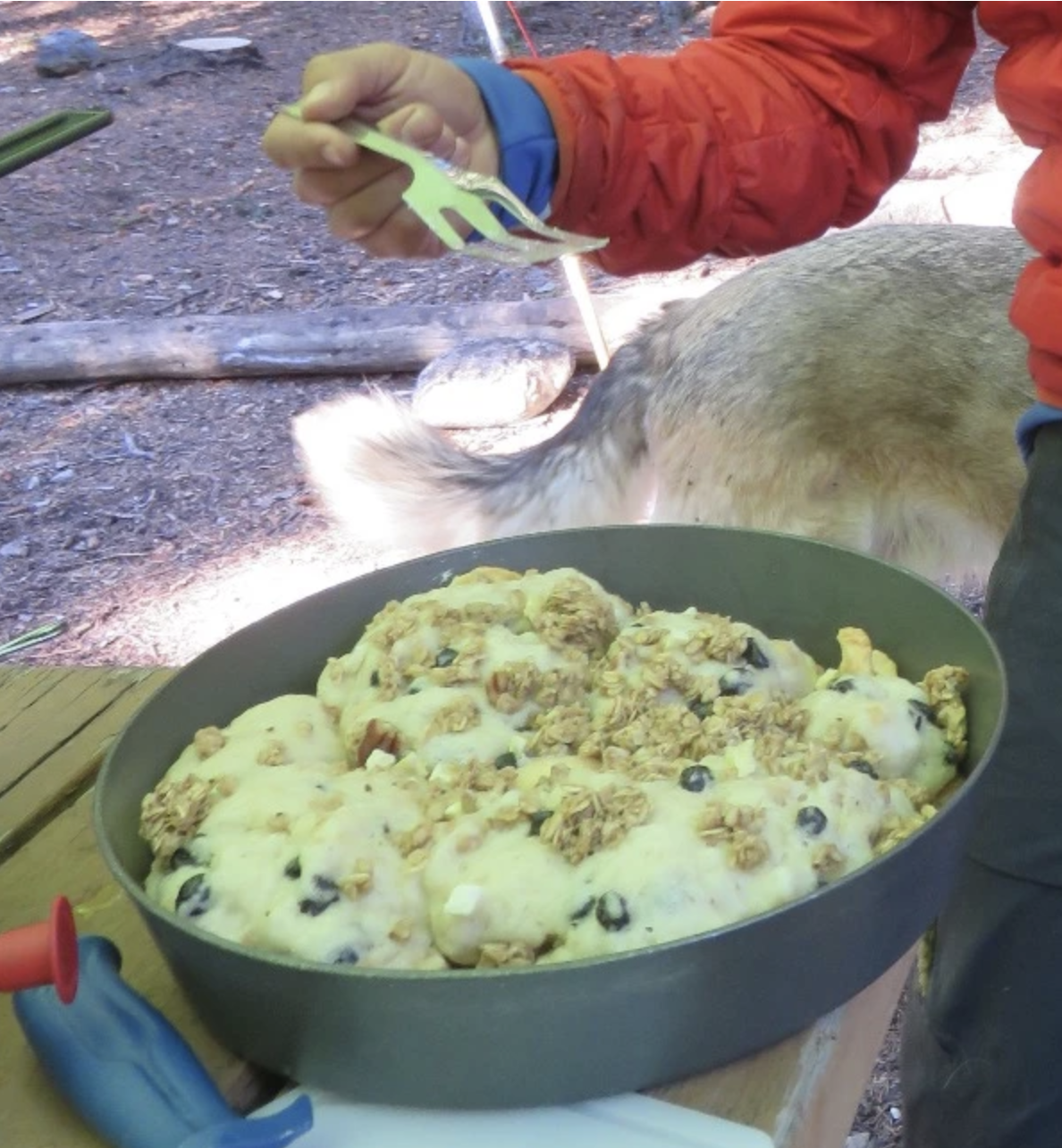 Prepare everything from bacon to birthday cakes.
"10.5-inch anodized aluminum modern equivalent to a Dutch oven. The two-inch deep pan and lid weighs under 29 ounces and are durable, lightweight, and specially designed to withstand the rigors of outdoor use."
– Canoeroots, Michael Mechan, Spring 2013
One of the essential things to carry.​
"This lightweight aluminum pan allows you to bake bread, cinnamon rolls, and pizza on a backpacking trip."
– Outside, October 2012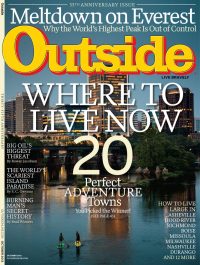 The ultimate cookbook for everything Fry-Bake.
"The keystone of the NOLS library, the Cookery has been a trusted and reliable resource used in the field by NOLS students and instructors for 50 years."
NOLS Cookery Field Edition, Claudia Pearson, by National Outdoor Leadership School, 2010
The pan that started a revolution.
"The Banks Fry-Bake frying pan has accompanied NOLS students on over 6,500 courses around the world since it's creating in 1979."
"NOLS students have carried Pam's frying pan in and out of the backcountry, creating meals that most, even in their wildest dreams, could not imagine possible."
"From piping hot pepperoni pizza to delectable delicacies like cinnamon rolls and cherry pies, students have been pushing the limits of what's possible in some of the most wild and remote areas on the planet."
– The NOLS Leader, Jared Steinman, Fall 2011
A tight-fitting lid is a must… that's why we like the Banks Fry-Bake.
"Steaming hot, fresh from the oven; quick and easy guide to back country baking."
– Backpacker, Skills: Your Daily Bread, Buck Tilton, December 2003
Testing Backcountry Cooking Temperatures. "When you're sitting in camp at the end of the day…lighting your stove and digging out your Fry-Bake…"
– Recipe Box How Hot is Hot? Elisa Hitt, Fall 2008
Cleaning up even elaborate campfire feasts takes no time at all.
"Freeze-dried chow may be fine on the International Space Station, but with the luxury of gravity, there's no reason you should settle for it in the woods."
– Men's Journal, Accessories: Base Camp Deluxe, Greg Melville, May 2012
The Banks Fry-Bake Pan is the modern-day equivalent of the cast-iron or cast-aluminum Dutch oven.
"At 10 ounces (Alpine model) and 29 ounces (Expedition model) it is far, far lighter than traditional Dutch ovens that weigh 4 to 7 pounds or more. The Fry-Bake pan is made of tough, scratch-resistant anodized aluminum. You can use the pan as you would a Dutch Oven, placing coals below and above (the lid is designed to accommodate embers)."
"Or, you can place the pan on a cookstove and build a small twiggy fire on top of the lid to achieve the oven effect. Because of the heat source from above, you get a nicely browned crust. The Fry-Bake pan serves as a frying pan and is a worthwhile investment for backpackers and paddlers alike."
Backpacker, Dorcas S. Miller, published by The Mountaineers Books, 2002
For real culinary extravagance… you'll want the Banks Fry-Bake.
"For real culinary extravagance (pizza, cinnamon rolls, birthday cake, etc) you'll want the Banks Fry–Bake, a lightweight anodized aluminum Dutch oven, that is as durable as it is functional."
"Turning your wilderness refuge into a five-star restaurant."
– Outside, The Base Camp Gourmet, Nick Heil, April 2001
The simplicity of the Fry-Bake makes it stand-out.
 "And the quality of its baked goods can't be beat."
– Sea Kayaker, Mary McClintock, June 2000
Three's no substitute for a Banks Fry-Bake
Banks Fry-Bake Pan… "was developed by former NOLS instructor Pam banks. this all-in-one Teflon-coated pan is standard issue on all NOLS trips. use it to sauté, try, or bake."
"The special lid accommodates the small twiggy fire crucial to even browning."
– Backpacker, Cooking with Claudia, August 1998
Baking used to be problematic for us.
"Aluminum cookware didn't yield the results we needed, and we didn't want to carry a heavy Dutch oven. About ten years ago, however, we discovered the Banks Fry-Bake pan, a lightweight pan that features a tight-fitting top which allows it to be placed in a fire or covered with coals for baking. The pan can also be washed with abrasives like sand or scrub pads as well as used with metal utensils without damaging its no-stick surface." 
– The Boundary Waters, Canoe CountryCuisine Eating Well In The Wild, Dave Foley, Spring 2009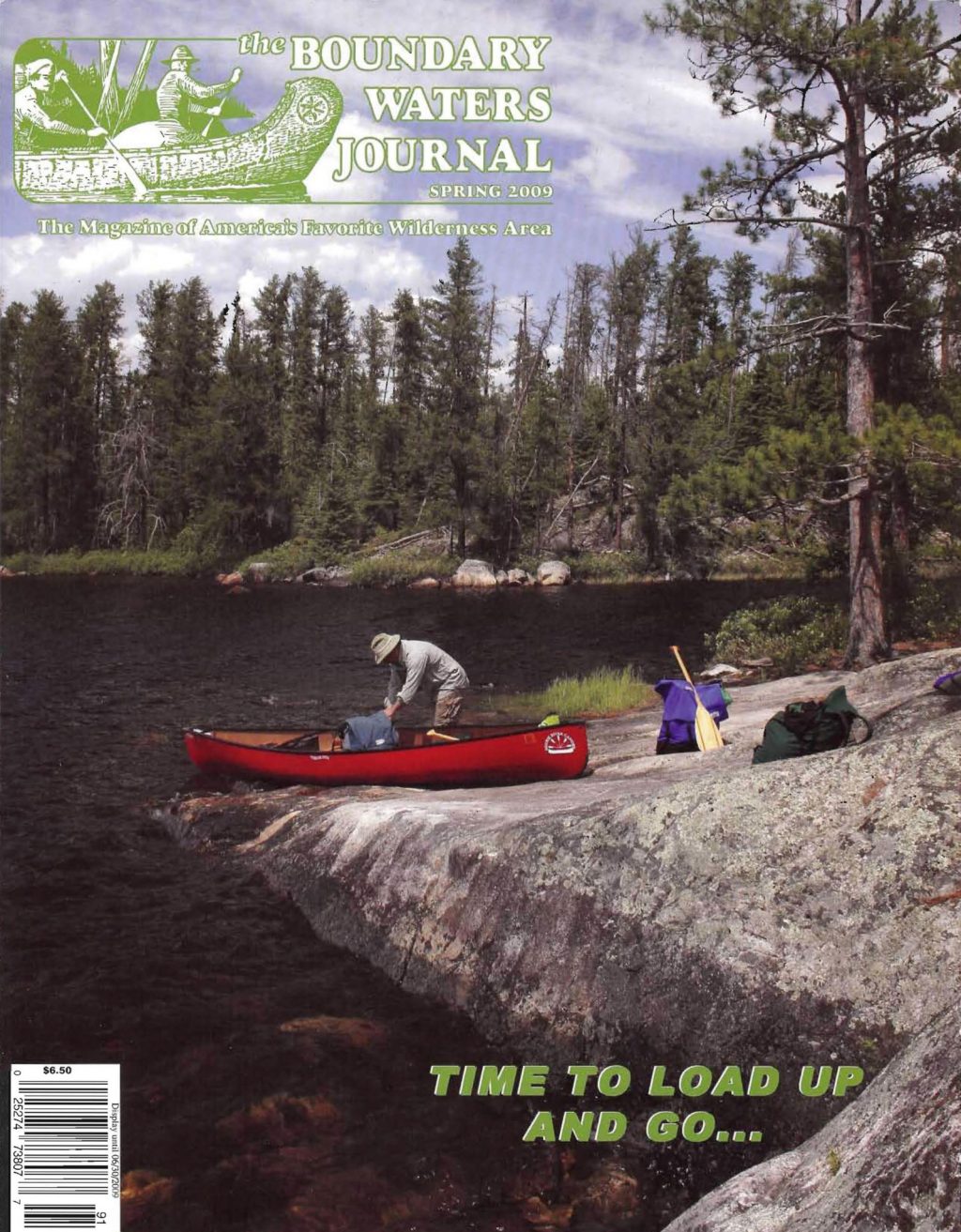 The Fry-Bake really earns its keep
A Banks Fry-Bake is a lightweight anodized aluminum deep-dish pan with a tight-fitting lid. By placing it over a heat source and building a small twiggy fire on top or putting coals on top, you can bake lasagnas, pizzas, and breads – anything you could cook in a Dutch Oven but at a fraction of the weight. Whereas cakes and lasagnas are a bit of a luxury, breads are where the Fry-Bake really earns its keep.
Enter the Banks Fry-Bake.​
"This lightweight, anodized aluminum grace-of-all-things tripping has brought the backpacker cinnamon rolls, biscuits, pineapple upside down cake, deep dish pizza, Mexican cornmeal pie, and various other mouthwatering delights while simultaneously sparing the backpacker a trip to the chiropractor upon their return home."